« Back to Blog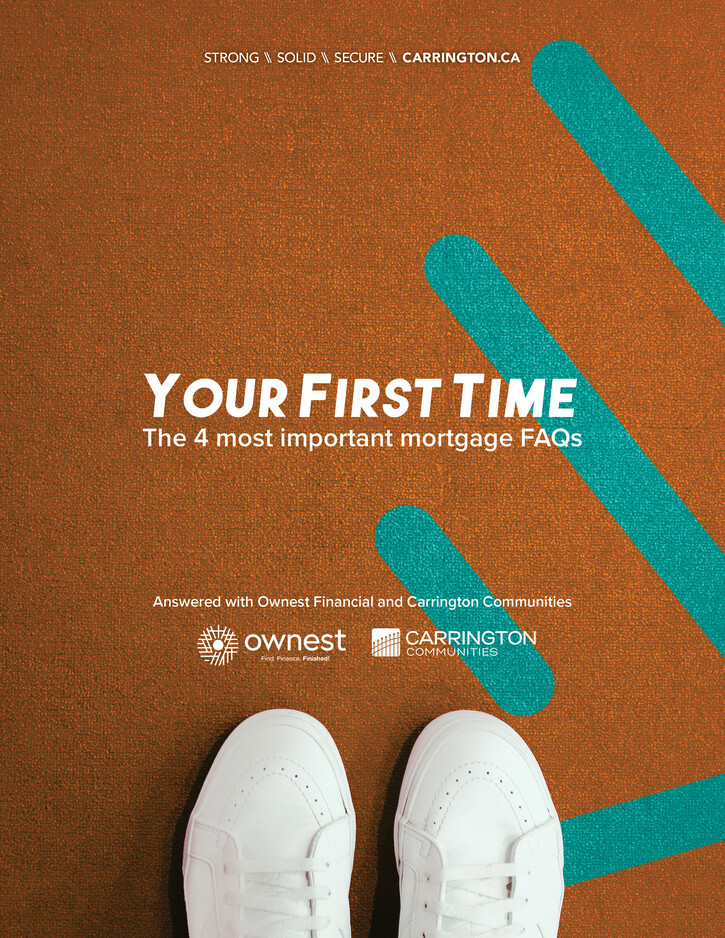 Your First Time: The 4 Most Important Mortgage FAQs
Posted on
Answered with Ownest Financial and Carrington Communities. 


How much should I put down?
If you are looking to purchase a condo with Carrington Communities, we only require you to put five per cent of your mortgage down. Although that's the minimum, it doesn't mean that is always the best option. Putting down more up front means spending less during your month-to-month payments and lower premiums and interest rates.
For example, putting down less than 20% means you not only pay your established monthly interest rates, but it also means you pay a bank mandatory CMHC insurance fee. CMHC fee estimates can be calculated here.
You also get better rates if you put down more than five per cent. Should you not have a full five per cent down payment at this time, but you'd still like to purchase, there are other alternatives. Ownest offers two programs that enable you to purchase without a down payment.
For the other three FAQs you should be asking to get to know the Edmonton market and find your best mortgage product, check out our full FAQ download. We answer the following questions: What are the current interest rates? What is the best way to get pre-approved for my mortgage? How much will my monthly payment be?
Download the PDF and check out our previous post on your guide to all condo costs. Throughout the rest of November, we will be rolling out a complete first-time home buyer's bundle so you are fully equipped with the information you need to purchase in the Edmonton market.
Be sure to follow us on social media and subscribe to our newsletter at the bottom of our homepage for our upcoming infographic on the entire home buyer's journey!