« Back to Blog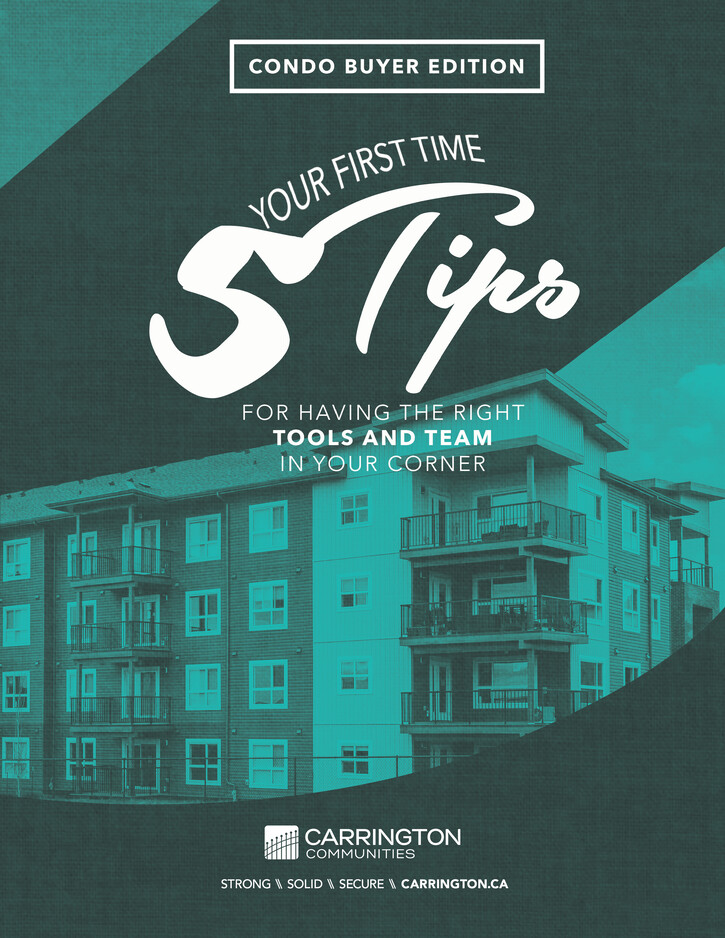 Your First Time: 5 Tips for having the right condo tools and team in your corner.
Posted on
We have covered everything from the condo costs and the mortgage process to an overview infographic of the buyer's journey you will go on, but there are pieces of information that will always slip through the cracks. As condo builders, we make sure to fill in all of those cracks and provide you with a complete and quality product (whether that's the condo of your dreams or the right information you need to succeed in purchasing it). Here are our top five tips to keep in mind on your home buying journey.
Put a pause or your credit purchases
Purchasing your new home requires you to first become pre-approved for a mortgage. A large part of this process involves a credit check. Not only will it help you get the best interest rate, it will also affect most other variables of your loan.
The best way to optimize your credit score is by ensuring there are no disputes you are currently dealing with, and paying off a large chunk of what your current debt (or better yet all of it) before you apply for your mortgage. Prioritizing your new home over that new vehicle or that new laptop and phone could mean a huge difference in your mortgage payments.
Check your credit here by requesting a free credit report from Equifax through Borrowell or Credit Karma.
Find the right incentives for you
As a first-time home buyer, you need all the help you can get when it comes to the best mortgage rates and minimizing purchasing costs. This can come in the form of provincial, federal, and institutional incentives geared towards first-time home buyers. All you have to do is look.
First-time home buyers may qualify for a tax credit that helps you to recover closing costs up to $5,000 and for a GST New Housing Rebate if you qualify. An advantage to purchasing a Carrington condo is taking the work out of accessing this rebate as we include it in your purchase for you.
The Federal Government of Canada and the National Housing Strategy have rolled out a first-time home buyer incentive in September of 2019. This incentive is used to lower your monthly mortgage payments without increasing your down payment if you qualify. Find out if this incentive is right for you.
You can also look into taking advantage of an RRSP program for your first home.
For the last three tips to complete your arsenal of tools, download our full guide below.
Be sure to follow us on social media and subscribe to our newsletter at the bottom of our homepage for our upcoming full release of our first-time home buyer's resources.