« Back to Blog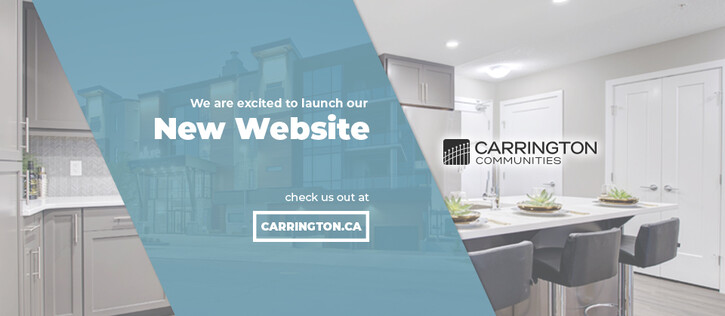 Searching For Your Perfect Condo? Start With Carrington.ca
Posted on
We are excited to announce the launch of Carrington Communities newly designed website-www.carrington.ca! Browsing a website will often be one of the first steps for a prospective homeowner, so we designed this site with you in mind, to create an intuitive, user-friendly experience for our new & existing customers.  
Links to current information about our locations, promotions, and quick possession inventory are right on our homepage, making it easy to find what you're looking for quickly.
Communities
On the Communities page you will see links to each community, current and past! You can also filter by quadrant of the city to narrow down your search.
Quick Possessions
Want to know what's available right now? We've got you covered! On this page you can filter by prices, size, location, and # of bedrooms to quickly identify what is presently available.
Interactive Floorplans
Easily search for your perfect condo with our interactive floorplans. Everything you need to discover the best community, floorplan and fit and finish to suit your lifestyle can be found on carrington.ca!