« Back to Blog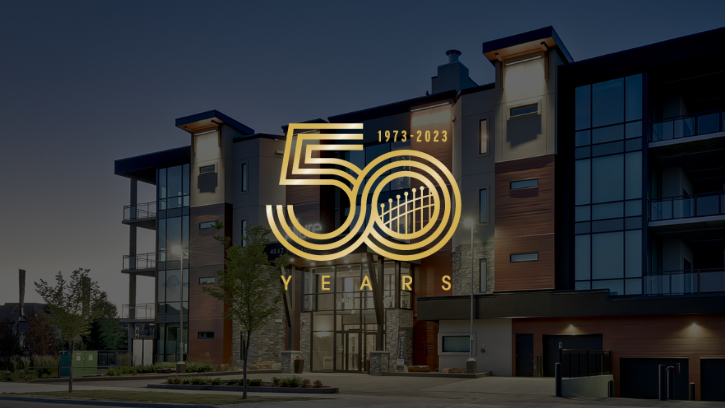 Looking Forward to the Future - Carrington Celebrates 50 Years!
Posted on
In 2023, Carrington Group of Companies is celebrating its 50th anniversary, a milestone we contributed to the commitment we show to our customers and our craft. In 1973, founder Ken Ferchoff had a vision to build quality, affordable homes, and since then the Carrington Group of Companies has become an industry-leading, award-winning residential builder in Western Canada.
Our family-owned and operated company focuses on key facets of our industry to offer our customers housing throughout their entire life journey – single-family housing, multi-family housing, rental, retirement, and land. 
Carrington Construction: Specializing in multi-family and turnkey construction development projects in Alberta and the Okanagan.
Bedrock Homes: Excelling at single-family housing in Metro Edmonton and Central Alberta.
Lifestyle Retirement Options: Leading the senior's retirement housing industry in Metro Edmonton with an innovative approach to support and care.
Carrington Land: Building affordable communities in Metro Edmonton and the Okanagan.
Carrington Homes: Recently expanded into the Okanagan with multi-family and single family homes.
From our roots in Edmonton, Alberta, Carrington has grown over 50 years to design, build and manage each development using an innovative approach, incorporating the latest technology and trends to deliver unsurpassed quality, service, affordability, and create lasting value for our customers .  Our passionate and dedicated teams lead the way in our continuous growth in product development, process improvement, collaboration, and team development, allowing us to pivot to the evolving market conditions and meet customer needs.
With any anniversary, let's reflect on the unique homeowners, employees, vendors, and partners that helped us get here. Without you, we could have never made it this far. So thank YOU, and here's to 50 more!