« Back to Blog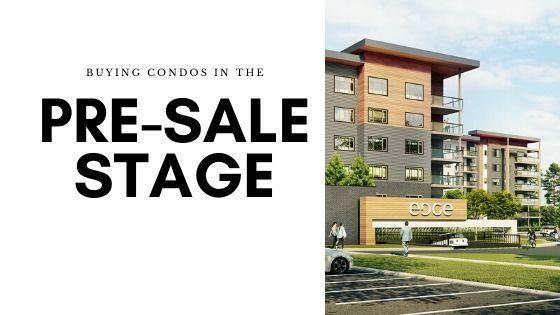 What You Need To Know About Pre-Sales
Posted on
What is a pre-sale?
One consideration to a new home or condo purchase is the ability to purchase a pre-sale property. You may have heard of this term before, it is defined as "a sale held or made before an item is made generally available for purchase". This means that you are essentially reserving your home and sale price, guaranteed with a non-refundable reservation fee, until the time comes to write the purchase contract, and that timing can vary by builder and project.
Why buy pre-sale?
Generally there will be a larger selection of suites to choose from in the pre-selling phase as many new home buyers prefer to wait until construction is further along to purchase. You will have to rely on builder floorplans and images to envision your space, and luckily with Carrington Communities, you can visit a variety of showsuites and condos throughout Edmonton to get a good understanding of the space you are reserving.
Pre-sale condos are unfinished condos, so with Carrington that means you have the chance to choose your interior finishing selections or packages, including cabinets, flooring, backsplashes, and lighting. This gives you a personalized design that fits your needs, style and personality.
Another advantage of buying during the pre-sale phase is that you will have time to save up and anticipate your closing costs. You are only required to put down a reservation fee (the amount can vary between projects), this is much lower than your required 5% downpayment giving you additional time to save up and also put aside some of the closing costs you need.
So if you can use a bit of creativity and imagination buying pre-sale gives you the opportunity to secure the condo of your dreams early on!
Are pre-sale prices lower?
Market conditions dictate new home prices, so it really depends on when you buy. With Edmonton's ideal housing prices you may have the opportunity to build some equity before you even move in, but that will depend on a lot of other factors down the road as future market conditions cannot be guaranteed.
One thing to consider is your mortgage approval, you will need to wait until you have entered a contract to fully secure your mortgage rate. You should still get pre-approved so that you can be confident you will be able to afford your new home when the time comes. With Carrington and our trusted mortgage partner Ownest Financial it is easy to get pre-approved, all from the comfort of your home.  
Where can I learn more?
Visit our communities currently in the pre-sale stage, including Edge and Elan, both in southwest Edmonton. Our experienced sales associates can guide you through the process from pre-sale to contract to possession.