« Back to Blog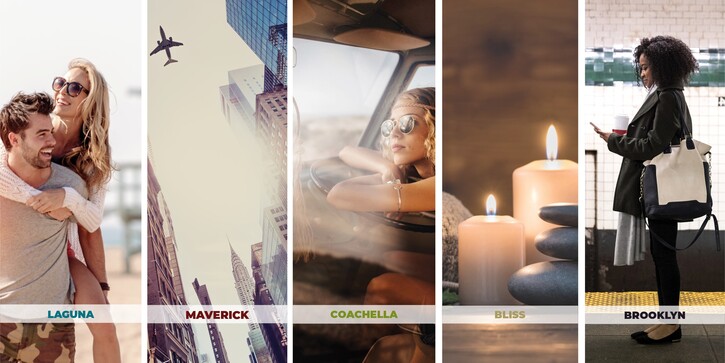 Carrington Launches Designer Series
Posted on
Join us this weekend at Northshore Condominiums as we reveal, for the first time, our designer suites — a limited number of homes, each one featuring unique elements not seen in any condo before on Saturday, May 25th. Come by to tour five homes showcasing exclusive design features, and prepare to be inspired! Professionally designed by the team at Interior Design Studio, lead by Bonnie Allan, these custom designed, furnished, and move-in ready homes are sure to impress – and disappear quickly.
"Most affordable homes have very typical interior finishes, and most people like their home to be a visual expression of who they are. Like clothing choices, it a chance to showcase your personality! The suites offer custom options and some of the latest trends happening now."

The five limited design themes include the Laguna suite, showcasing painted cabinets in a custom aqua blue tone that will bring a vacation vibe to your everyday routine. The Bliss suite has been designed with the independent woman in mind. In the Coachella suite, you'll find eclectic tiled backsplash and a kitchen island that features a bold pattern. Urban style is abundant in the Brooklyn suite, perfect for those who love the contemporary industrial space.  The Maverick suite features an urban loft look with a bold statement feature wall.  
Northshore is located in the heart of north Edmonton's Lake District, Northshore Condos at Schonsee near an array of outstanding amenities and are also close to major roadways. Situated northeast of 82 Street and 167 Avenue, this condominium community is adjacent to an expansive park area, offering the comfort of subdivision living with the convenience of an urban lifestyle.  These five move-in ready, furnished suites will be revealed on May 25th, so don't miss your only chance to live in a one-of-a-kind condo! You can RSVP for the event at inspiredbycarrington.ca for your chance to win a $250 Homesense gift card.
Click here for more info on Northshore.
See a sneak peak of the Brooklyn suite below and come in May 25th to see these amazing suites in person.