« Back to Blog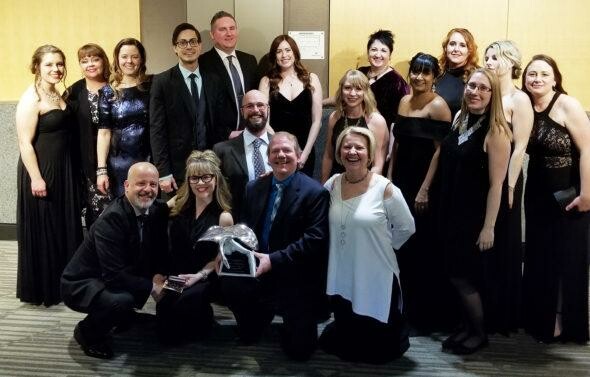 Carrington Communities is Edmonton's 2018 Multi-family Builder of the Year!
Posted on
We are excited to announce we were named 2018 Builder of the Year at the 2018 CHBA-Edmonton Awards of Excellence on March 17, 2018. The gala evening recognized award winning home builders and developers in the residential construction industry in the Edmonton area. It's an honour to be recognized among our industry peers. Congratulations to all the finalists and winners!
Carrington Communities had a record 26 nominations, and took home awards in five categories: Best Digital Campaign, Best Brochure, Best Multi-Family Apartment Style Under $250K – Cobalt, Best Multi-Family Apartment Style $250K-$325 – Archer II, and Best Multi-Family Apartment Building – Allure Condominiums. Kathy Douglas, salesperson with Carrington Communities also took home a Silver Level Sales Volume Award that evening.