« Back to Blog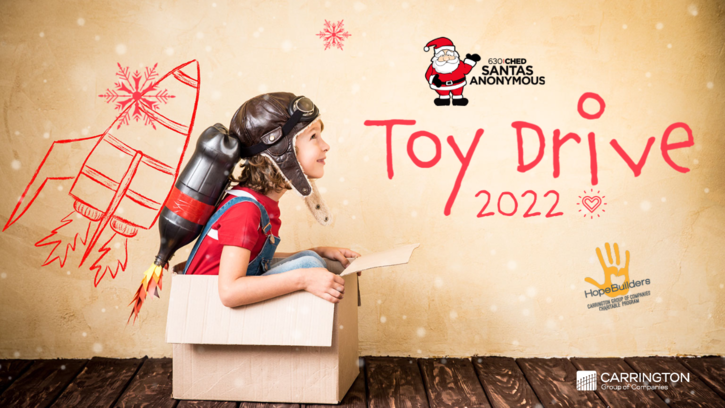 Carrington Annual Toy Drive
Posted on
Updated December 7, 2022
Over the last few weeks, staff and customers of Carrington Group of Companies fundraised in support of 630 Ched's Santa's Anonymous, to ensure that every child receives a new toy at Christmas. We are pleased to announce a record-breaking $1810 was raised in addition to the toys donated. Carrington Group topped up the donation by an extra $1500, for a total donation of $3,310.
History
The toy drive and fundraiser is an annual tradition at Carrington Group of Companies since before 2011.
The mission of 630 CHED Santas Anonymous is simple: to see every child receive a new toy at Christmas. Since Jerry Forbes founded the charity in 1955, that mission has stayed the same.
Relying on thousands of volunteers and donors, 630 CHED Santas Anonymous now collects, sorts, packages, and delivers toys to over 25,000 children in Edmonton every year.
How You Can Participate
Donate at toy or gift! A list of acceptable gifts can be found here.
Register to volunteer with Santa's Anonymous at special events, at Santa's Depot, or delivering gifts.
Make a contribution on their website.
Toy and gift donations can be dropped off to our showsuite at Edge between November 7th - Dec 1st.
Edge Showsuites Location:
7463 May Common NW
Edmonton, Alberta
T6R 0X1