« Back to Blog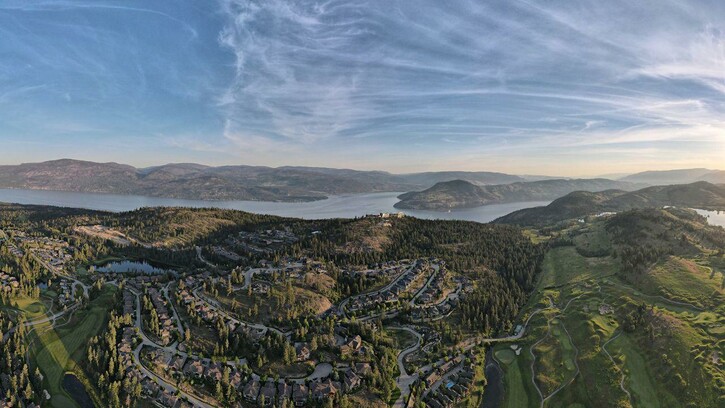 Carrington Announces Predator Ridge Partnership
Posted on
We are thrilled to announce we have been welcomed as a new building partner in the Predator Ridge community. Predator Ridge is a world-class resort community located outside of Vernon in BC's sunny Okanagan Valley. The community boasts two award-winning golf courses and an abundance of lifestyle amenities, programs, and activities to keep you active all year long.
"Over many years in the new home industry I have seen thousands of home sites in North America, and few matched the level of distinction Predator Ridge offers. I knew the moment we walked these lands with the Predator Ridge team that this would be a significant milestone in the history of our company, and I am pleased to see Carrington Communities become a part of this world-class community."

- Ken Ferchoff, Founder of Carrington Group of Companies
As a leader in multi-family residential construction, originating out of Edmonton in 1973, we are excited to further our growth into BC's interior region, where we have been delivering exceptional quality homes and thriving communities to the region for over 20 years.
"I can't think of a better way to mark our 50th year than with this iconic development at Predator Ridge. When we were presented with the rare opportunity to bring our expertise and development experience to the established community and world-class resort, amid a unique and unrivalled landscape, our team knew that this was our chance to create a lasting impact in the Okanagan real estate market. We are thrilled to be trusted and accepted into the community, and look forward to a long-lasting partnership with the team at Predator Ridge."

- Jarret Sheath, President of Carrington Construction

"We are delighted to have Carrington Communities building at Predator Ridge. They are a true leader in their category demonstrating a commitment to quality with experience building in resort settings.  They have made a sizeable long term investment into our community, with three (3) multi-family sites to be developed in the future.  The congruency and compatibility of our businesses is the primary reason we chose to work with them, with Wesbild operating for over 40 years, Predator Ridge for over 31 and Carrington now in its 50th year."

- Brad Pelletier, Senior Vice President, Wesbild Okanagan
More details about upcoming Carrington projects at Predator Ridge will be released in the near future. To stay up to date and register for future updates click here.