« Back to Blog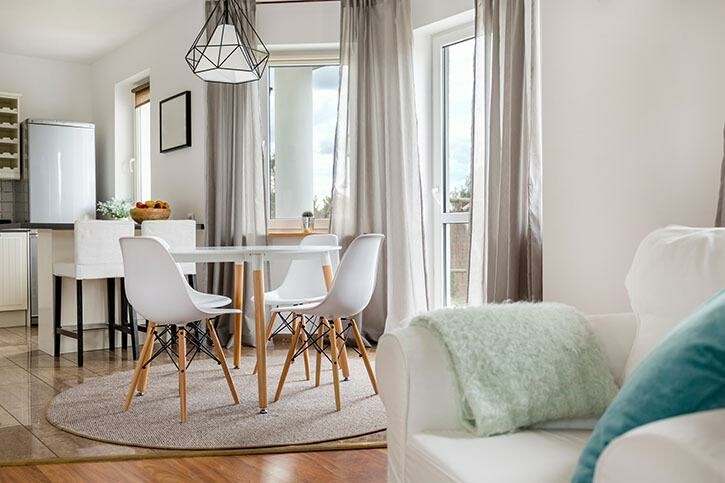 Ultimate Guide to Rental Insurance in Alberta
Posted on
Alberta "renters' insurance" is something many people underestimate the importance of or do not even think about until it is too late. If you are a renter, you should make sure to take out the best renter's insurance policy that your budget allows before signing any rental agreements.
There are many different types of policies, including those that cover any damages that may be caused by you or your guests – yes, your guests are your responsibility, too! You might also be surprised to learn that you may also want insurance that covers damage caused by natural disasters like hail storms.
Rental Insurance in Alberta: Not Required By Law, But Often Mandatory
Tenant insurance isn't required in Alberta, but it's common for landlords or rental contracts to require proof of insurance before you can sign the lease, and with good reason. When a home is used as a rental property, the type of insurance a landlord takes out covers the physical property in general as well as items they own like appliances and fixtures.  A few areas a landlord's insurance may not cover are:
Renter's belongings
Damage as a direct result of tenant tampering or neglect
Damage as a result of misuse of items in the home
Liability claims or lawsuits against tenants or their pets
Liability or damage resulting from unapproved use of the home as a business or sublease
Alberta law doesn't require renters to buy insurance, but you're unlikely to find a landlord who will take your word for it and sign a rental agreement without proof that you have coverage. 
Why Rental Companies and Landlords Insist on Rental Insurance in Alberta
It's important to remember that the landlord owns the building and any damages caused by tenants are usually covered by their insurance. Rental owners and managers are increasingly insistent on rental insurance policies for a few reasons.
Renters with insurance are typically more responsible tenants.
Rental insurance can alleviate the potential for legal battles or loss of relationships
Insured landlord-tenant partnerships are protected from loss of income or a place to live
These may sound too simple, but having trust in each other is beneficial for both parties. Renters want to enjoy their lifestyle, and landlords love seeing others living well when they feel confident that their investment is safe.
Why Should Alberta Renters Want to Insure Themselves?
Especially if finances are a bit tight, you may be debating whether a rental policy is likely to come in handy, or if you're safe enough skipping it altogether. There are three ways that having your own insurance might save you.
Cover Your Belongings with Contents Insurance
Even if you are a great renter, unforeseen events happen. Fires, theft, and water damage are three common occurrences that could leave your furniture or personal items missing or damaged, and if you haven't purchased content insurance for your rental home you may be left having to replace them out of pocket. This type of insurance is typically quite low cost, and is based around a dollar amount that you estimate to be the worth of the items in your home. Should you ever have a claim on this, be aware that you will need to provide a list of these contents, and you may be required to show receipts or proof of ownership to be eligible for a claim.
Liability Coverage Protects Your Finances
Whether you rent or own a house, there are myriad small responsibilities for upkeep that happen on a daily basis. Big tasks fall to the landlord; however, it is up to the renter to ensure the property owner is aware of any problems so they can fix them. Insurance companies can be sticky around their coverage as well. For example, if a smoke detector fails to go off because you removed the batteries, or if your actions result in damage, the owner of your rental may not be fully covered. In this case, you may be sued for the cost of repairs! Having liability coverage protects you from being stuck with a massive bill if you are found to be at fault. Renters insurance has those costs covered (and more) in case the unexpected happens.
Living Expenses Take Care of You During Emergencies
Talk to your insurance broker about emergency coverage when you price out your rental insurance. Should something unforeseen happen to the home, like burst pipes or fire, that leave the property uninhabitable, your landlord may not be responsible for providing you an alternate place to live. This means that you could face hotel room bills, additional expenses for eating out or for childcare while you're displaced, plus you may even need to rent or purchase items like cars or computers that you need right away to maintain your livelihood while your claim is processed.
Tenants can be left in a highly vulnerable position if they don't have insurance coverage, so as you look at your cost of living, a policy should absolutely be part of your considerations.
Common Misconceptions About Rental Insurance in Alberta
Insurance works differently depending on where in Canada you live. So, if you've never had rental insurance in Alberta, you may have some questions. Having those answered up front can make sure that a misunderstanding doesn't lead to a future problem. Here are the most common questions we see in regards to tenant insurance.
Q: My landlord has home insurance, so do I still need it?
A: As we mentioned above, there are some situations where you won't be covered by your landlord's insurance, and your furniture and personal items are your responsibility, so having coverage is a must!
Q: Do I need to have renter's insurance if I live in an apartment?
A: Yes, even in an apartment, you will want to have your contents covered. Your liability needs may decrease, though that is a great question to ask your insurance broker.
Q: Isn't tenant insurance expensive?
A: Actually, this is some of the lowest cost insurance out there, and it can have a huge positive impact on your quality of life and finances should something happen.
Q: I work from home; do I need special insurance?
A: If your company or business includes having client meetings at your place of residence, you and your landlord may need additional liability coverage or business insurance. In most cities, a simple work from home or digitally based home business has few insurance requirements, however you should always advise your landlord of how you are using the home to ensure you aren't caught without coverage.
Q: Will my insurance change over time?
A: There are some circumstances that may change your insurance needs. For example, if you go on holiday for over two weeks, you should let your provider know just in case something happens while you're away. Likewise, if you make certain purchases like a pool or trampoline, if you have an unregistered vehicle on the property, or if you get certain types of pets you may need to adjust your coverage. If you start a business or purchase more things, your needs may also change.
Where To Get Rental Insurance as an Alberta Renter
Unlike in some other provinces, in Alberta you have several options for insurance. The great news is, you can shop around to get the best rates. Most auto insurance companies also specialize in home and rental policies, and you could even be eligible for a bundle price if you use the same company for both.
You can also use what's called an insurance broker in Alberta. A broker is someone who doesn't work for a single insurance company. They are certified and licensed and can contact multiple providers to find you the best package for your needs and budget.
You do not need to pay to get an insurance quote, and there is no obligation to purchase a policy, so you can contact as many brokers and providers as you like. Just make sure you give them all the same information so you can compare apples to apples between coverage terms and costs.
What Does Rental Insurance Typically Cost in Alberta?
Costs for insurance range depending on the provider, as well as your personal details. Insurance companies base their rates on geographics and demographics, so you could notice a big difference between companies solely based on how many claims they've had from your age, gender, or location.
Your prices will also take into consideration:
The dollar value of your belongings that you would like to cover
The amount of liability you want to be protected for
The additional living expense protection you want to add
The deductible amount you want, though a lower deductible often means less coverage
Most companies and brokers will have suggested, or minimum amounts for these coverages, though outside that you can opt for the amount that most accurately represents your situation.
When and How to Make a Claim
To make your claims process easier, be sure to keep a detailed list of your contents as well as receipts or proof of ownership documents somewhere safe. You will also want to make sure any requests for maintenance or repair that your landlord is responsible for are made in writing so that any issues around negligence are well documented.
Should you want to make a claim on your renter's insurance, there are a few things you should do. First, contact your provider as soon as possible. The longer the delay, the more difficult your process could become. Company reps have a much tougher time trying to retrospectively construct a claim than to have real-time conversations, and they will be able to tell you how your policy works and help you navigate your claim.
Next, advise your landlord. Even in the case of theft, you may want to be in contact with them to ensure there was nothing of theirs stolen. Liability claims are sometimes escalated up to a property owner, so it is important for them to be informed if you are being held liable for injury to another person. Of course, physical property damage is in large part covered by the owner's insurance so you will need your landlord to start a claim immediately in this case as well.
Getting Your Insurance Coverage
While there are many aspects to consider while looking for insurance in Alberta, the process is actually much easier and cheaper than you may first think. A typical rental insurance appointment takes place in person or over the phone in minutes, and often costs under a hundred dollars a month. The majority of Albertans never need to make a tenancy insurance claim, but the peace of mind of having a policy in place is priceless.