« Back to Blog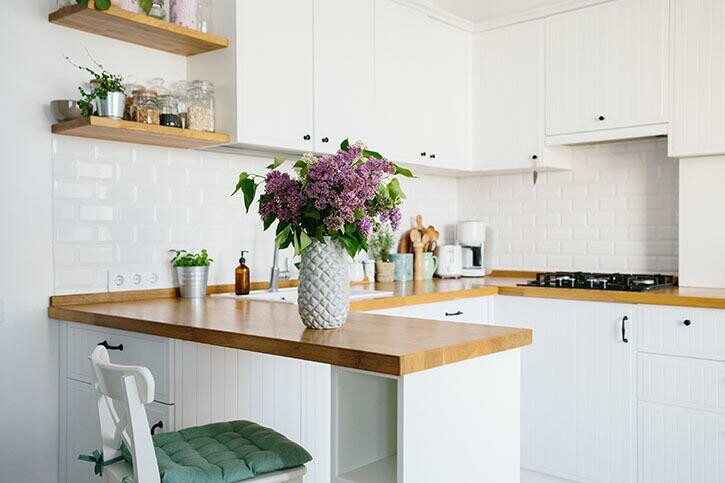 The Best Places to Live in Edmonton
Posted on
The city of Edmonton has a lot to offer residents. For those who enjoy city life, Edmonton offers an abundant range of employment opportunities, great schools for all levels of education, and many cultural attractions. If you're looking for a more peaceful lifestyle, there are plenty of small communities that offer the perfect escape from the hustle and bustle of the city.
There are many things to consider when deciding where to live in this city. Edmonton is a beautiful place with so much culture and history, plus it was even positioned as the best place for young people in Canada to work by YouthfulCities in 2019. The city also has an excellent reputation as one of the greenest cities in North America, making it a great place to raise the kids!
Major Areas
Like most cities, residents refer to general areas that each have their own benefits, lifestyle offerings, and price ranges. Within those areas, specific communities offer amenities and housing styles to suit any preference and budget. Here are the key highlights of the primary city sectors that could help you decide which area embraces the lifestyle you want to live.
Downtown
Edmonton's downtown core is almost perfectly centred, and runs along the Saskatchewan River. The area is characterized by high-rise residential buildings, plenty of nightlife, a stellar restaurant scene, and several hotels. Residents of the area are a mix of luxury flat dwellers who thrive on the city lifestyle, and then there is also a large population of restaurant industry workers and young people who are drawn to the low-cost apartment offerings as well as the proximity of work and play that this area has to offer. In fact, this district has a little something for everyone, with real estate prices ranging from under the hundred-thousand mark all the way up into the millions.
North Side Edmonton
The north side of the city is a massive area, comprised of over 30 different communities, each of which have their own amenities and attractions. Large lots and well-kept older homes are prevalent throughout much of the area in general, as are wide streets with beautiful mature trees. The price point is perfect for households with an average income, with newer suburban-style areas along the edges; making this area highly desirable for families and retirees. 
East Edmonton
The east side is largely made up of high-end river valley areas where rejuvenation is beginning to leave its mark, resulting in a shift to luxurious infill-type homes with easy access to downtown and recreation that appeals to professionals and their families. The real estate market in many of these communities is benefitting from this consistent shift, and builders and investors keep a sharp eye on homes in the area, though the easternmost edge has seen more stability in that sense as the turnover and prices near the industrial area remain steadier and cater to the rental market quite well.
Southeast Edmonton
Affordability is southeast Edmonton's claim to fame. The communities in this area tend to offer more house for the money, with estate homes sitting at a single-family price point. There is also a ton of green space and multi-family housing sprinkled throughout these communities, giving this side of town a large population of families. The Mill Woods Golf Course and Mill Creek pathways are recreational highlights in the area.
Southwest Edmonton
Just on the other side of Highway II, Edmonton's southwest side hosts a selection of high-end communities along the Blackmud Creek Ravine. While affordable starter homes are still available, it's common to see multi million-dollar properties in many of these areas, as well as quality amenities and schools that attract an affluent population.
West Edmonton
West Edmonton might be the most notable district simply due to the world-famous West Edmonton Mall. This quarter of the city features a mix of residential, commercial, and industrial sectors as well as a range of price points for the home shopper. The rental market in this area is strong as well, thanks to the proximity of workplaces and main routes, so the communities on this side of the city truly offer something for everyone.
Notable Edmonton Features to Know About
Whether you are visiting, investing, or thinking about setting up your home base in Edmonton, you'll want to learn a few bits of local geography first. Not only will this help you navigate the city, it may also help you narrow in on the ideal location to call home. 
Anthony Henday Drive
Named after one of the first Europeans to explore the interior of Western Canada, Anthony Henday Drive is Edmonton's ring road. Branching off of Highway II at the south of the city, this road provides a quick route around the edge of the urban sprawl and makes popular Sherwood Park and St. Albert easily accessible. Of course, it also offers a straight shot to the tourism hub of West Edmonton Mall. 
Whitemud Drive
The Whitemud is one of Edmonton's most important freeways, connecting the east and west side of the city and forming the piece of the QEII that passes within city limits. It's location just south of city-centre makes it a popular route for commuters as well.
Calgary Trail / Gateway Blvd.
The road with two names is less confusing than it sounds. This is where Highway II ends its northward journey into the city. It carries on to the west under the name Whitemud Drive, while the northern arm leads into downtown – Gateway Boulevard taking the route in, and Calgary trail the one out – one-way only, please!
Whyte Avenue
82nd Avenue is known to the locals as Whyte Ave, and this is where the city goes to shop, eat, and party. If you're looking for fun, Whyte Ave is the place to be, and this area also loves hockey! The city has been known to shut down the street during playoffs to allow pedestrians and hockey enthusiasts to celebrate Canada's favourite sport.
University Area
Tucked in the crook of the river valley and at the end of Whyte Ave, you will find the university district clustered around the University of Alberta, which is ranked in the top 5 in Canada by University Guru. The expansive campus is well served by surrounding amenities, and includes the renowned Stollery Children's Hospital as well. Nearby, MacEwan University in downtown is another Education hotspot. This central zone is a big draw for healthcare workers and students, making it a must-know if you're moving to the city. 
Parks & Trails
From a bird's eye view, you can see that Edmonton is almost perfectly halved from southwest to northeast by the North Saskatchewan River. As the city has expanded over time, the value of green space has as well, with parks and pathways stretching out from the central river valley through surrounding communities. Even the smallest areas likely have at least a few parks and playgrounds, or connect to the extensive trail networks that can be found throughout Edmonton. If you love the outdoors, you should have no problem finding a place near a pathway system or nature preserve.
Edmonton Invites You to Call the City Home, Alberta's capital city truly is one of the most stunning, and affordable cities. Edmonton is in the top 100 places to live in the world, according to the 2021 World's Best Cities Report, and has gained the nickname, "The City of Festivals" thanks to a lively arts scene. Noteworthy attractions for potential residents include great people and a high degree of prosperity with good income equality and reasonable home prices. No matter what area you choose, Edmonton is absolutely one of the best places to live.