« Back to Blog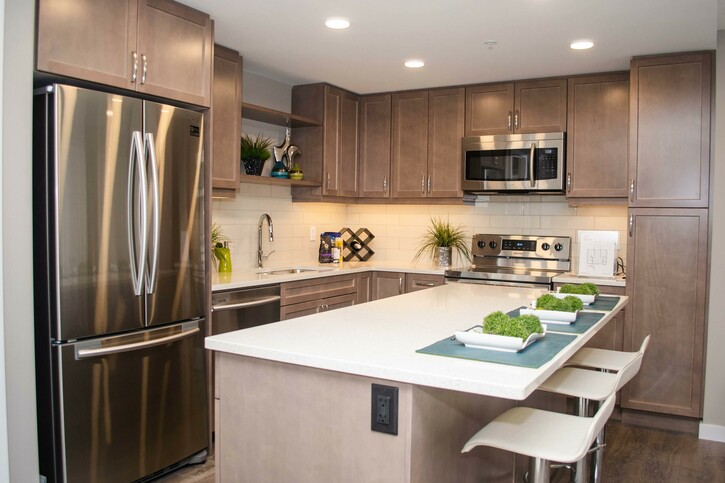 Alberta Rental Agreements: Everything You Need To Know
Posted on
It's important to understand how rental agreements work, as they differ depending on your region. If you're looking to rent in Alberta, you can use resources like the Alberta Government website to learn about the rules and regulations around living or operating a residential rental property. When you sign an Alberta rental agreement (residential tenancy agreement), you are bound and protected by the provincial guidelines, which give you a comprehensive overview of your rights and responsibilities as a tenant.
Provincial Guidelines
For Albertans, the Residential Tenancies Act (RTA) sets out the rights and responsibilities that apply to landlords and tenants. There's an overwhelming amount of information in these guides, so to simplify things we will start with the basics.
A tenant is the person paying rent to live in the space and a landlord is the current owner of the property. The Government of Alberta outlines who the Residential Tenancies Act applies to and who it does not: 
The RTA applies to:
a house, apartment, duplex or mobile home
a hotel or motel room if rented for more than 6 consecutive months
a rooming or boarding house (in most cases)
The RTA does not apply to:
people who share a landlord's living quarters as though they were a part of the landlord's family
mobile home sites set out in the Mobile Home Sites Tenancies Act
rental premises that are occupied for business purposes that also have living accommodations attached and both are rented under a single agreement
hotels, motels, trailer parks, tourist homes or other vacation accommodations if a person lives there for less than 6 consecutive months
rental premises rented to a student by an educational institution unless the student has exclusive possession of self-contained rental premises
most nursing homes, supportive living accommodations, government-operated senior lodges and correctional institutions, military bases and First Nations Reserve Lands
Moving In
Before moving in, you must agree with the landlord on a contract called a Residential Tenancy Agreement or lease. This contract will outline the terms of the tenancy and can be written or verbal. 
Quick Tip: Written agreements are better in that they provide tangible evidence, should there ever be an issue! Even if you shake hands with your landlord and they make some promises about amenities or costs, make sure to ask for a written agreement and have all parties sign it.
Lease Agreements
Now, let's look at the different types of lease agreements. To begin, a lease agreement is a verbal or written agreement between a landlord and tenant. The purpose is to outline responsibilities and obligations of both parties. It also lays out the specifics regarding the length of the lease, monthly rent, and the amenities involved in the rent. Lease agreements are legal and binding contracts that you can use in the court, should any legal issues arise. In Alberta, residential tenancy agreements may be either a periodic or fixed term. 
Fixed Term Tenancy Agreement
A tenant is obligated to stay in the space and pay rent for a fixed amount of time (1 year). This means the tenant and landlord have to wait until the end of the agreed-upon time period before they can end the lease agreement. 
Periodic Tenancy Agreement 
A periodic agreement has no specific end date. This agreement will continue until either the landlord or tenant provides written notice to end it, A periodic tenancy agreement will apply to those renting on a month-to-month basis. 
Renting a Condo
If you're renting a condo, different rules for landlords and tenants will apply. Something to note is that if there are any conflicts between the Condominium Property Act and the RTA, the Condominium Property Act will apply. As a tenant in a condo, your responsibilities include those under the RTA as well as following the corporation's bylaws and not damaging the property. 
Considerations As a Tenant
Security Deposits
Most landlords will ask you to provide a security deposit (damage deposit): a one-time only payment of one month's rent. The security deposit serves as a means of protection for the landlord, if the tenant is to break or violate the lease terms. It can also be used to cover any damage done to the property, including things like cleaning or key replacements. Your landlord must place the security deposit in a trust account within two days of receiving it.
Return of Security Deposit
When you're ready to move out, you have the right to ask for the security deposit back as long as…
You have no rent/other costs owing
There is no damage beyond any normal wear & tear
Premises are properly cleaned (landlord will provide a list of expectations)
Rent Increase
Landlords cannot increase your rent under either a fixed or periodic tenancy agreement until at least 365 days have passed since the last rent increase or since the start of the tenancy. Whichever comes first, will apply to you. If your landlord is planning on increasing rent, they must provide you with a notice that includes the effective date of increase and their signature. 
However, this notice is only required for a periodic tenancy term. The amount of notice required will depend on the type of tenancy. It's important to know the rent increase specifics, as you don't want to end up paying more on rent than needed. You can find more information and details here. 
Filing A Complaint
If you or the landlord are failing to reach an agreement on a specific dispute, do not fret as there are steps you can take. The first step is to contact an Information Officer at the Consumer Contact Centre, which desks with tenant, landlord, and consumer protection legislation.
Evictions
In the unfortunate event that you are evicted from your apartment, your landlord has to give you a 24-hour notice, in writing. Reasons for eviction include assaults, threats to other tenants or the landlord. Causing significant damage to the property is also grounds for eviction. 
14-day eviction notices also exist; this type of eviction is appropriate for substantial breaches of the residential tenancy agreement, in which the landlord can apply to the Residential Tenancy Dispute Resolution Service (RTDRS) or court to end the tenancy/give at-least 14-day notice. 
Moving Out
The amount of notice required to end a tenancy depends on who is giving the notice as well as the type of tenancy. Typically you would want to give as much notice as possible, though your rental agreement will spell out the details.
You may be required to pay out the remaining term of the lease if you are breaking the lease (moving early), often with a consideration that if you can find a suitable replacement tenant to take over the lease or create their own lease on the space, your costs are limited to the amount of time the unit is vacant.
Read And Understand Your Rental Agreement!
Before you commit to a contract, you should always read it carefully. As mentioned above, there are basic standards and rights you have as a tenant, but you should consider the nuances and details in your specific rental agreement as well.
Alberta tenancy agreements are fairly standardized, so odds are you won't find anything too out of the ordinary, but treat the document with respect! You don't want to run into issues down the road because you didn't know how much notice to give before moving or you weren't aware pets aren't allowed in your unit.