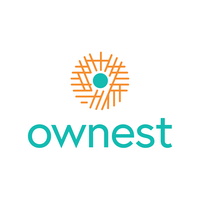 You do your banking online, book your travel and hotel online, and schedule your appointments online. Why should your mortgage be any different? This tool is great for first-time homebuyers looking to speed up the condo purchasing process in a convenient way!
Carrington Communities is proud to partner with Ownest Financial and present you with an online mortgage application process you can complete from the comfort of your own home or in our sales centre. Home of the Mortgage Matchmaker, Ownest runs your application against 128 lenders and over 22,000 mortgage products, presenting you with a few solutions that best match your financial and lifestyle needs.
Start your application today in four easy steps:
Click through to the Ownest Financial application with the button below.
Choose from a text message or email to be contacted.
Ownest will send you a verification to start the application.
*Ownest will ask permission to contact CRA on your behalf, saving you time.
*Ownest will also verify your employment for you.
Once your application and paperwork are submitted, Ownest will send you a list of customized offers for you to choose from.
Even if you aren't approved through the software, a team of experts will look at creative solutions to get you approved. Ownest also keeps you in the loop through an integrated mortgage tracker that periodically runs your application against new options and will notify you if you qualify. 
Please note that not everyone gets approved with Ownest. Application approval depends on individual circumstances.