« Back to Blog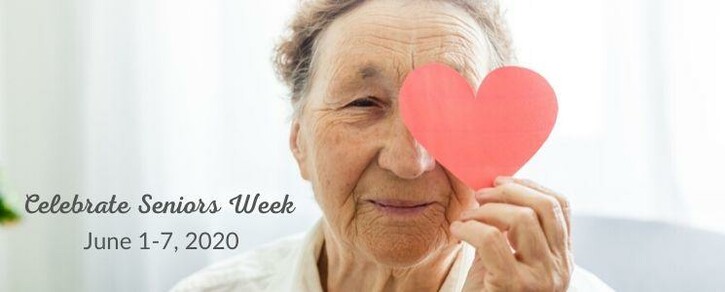 SENIORS WEEK IN EDMONTON
Posted on
Every year all over the world, people come together to recognize the important contributions seniors make in our lives. In Alberta, June 1-7 is dedicated to encourage citizens to celebrate the seniors in their lives and community.  Many seniors are actively involved in their communities, hosting fitness or art classes, volunteering at local charities, as well many grandparents today share in the joy of raising their grandchildren as a primary caregiver while parents are working. 
Human to human connection is essential to our wellbeing, and due to COVID-19, we had to adapt to a more virtual world, where Sunday dinners have been replaced by weekly FaceTime video chats. The Alberta government has some great ideas on how to stay connected virtually with a special senior in your life this week, and every other day of the year, including:
Volunteer with organizations that support seniors, like Sage Edmonton who hosts a number of telephone based programs through Seniors Centre Without Walls;
Take up an old pastime and write letters or send postcards to your penpal;
Conduct a "drive-by" parade at a local seniors home – make signs, honk your horns and wave;
Organize a local group to offer physically distanced yard cleaning for a senior in your neighborhood.
At Carrington, seniors hold a special place in our hearts. Our founder Ken Ferchoff believed there was a better way to provide care for an increasingly aging population, and pioneered the aging in place model of care we see in many seniors' homes today. Our seniors retirement homes, Lifestyle Options, offers independent and supportive living  in their buildings, as well as many of their homes are dedicated to allow for an enhanced supportive living environment to care for seniors suffering from Alzheimer's, dementia, and other diseases that affect our senior population.
We strive to provide seniors a home where they can enjoy the benefits of a more relaxed lifestyle, from downsizing to a condo and no longer having to worry about home maintenance or stairs, to moving into a retirement home where they can take advantage of recreation, fitness and social activities to keep them healthy in body and mind. 
From all of us at Carrington, we thank our seniors for the extraordinary contributions they have made and will continue to make in our communities, enriching the lives of their families and those around them.